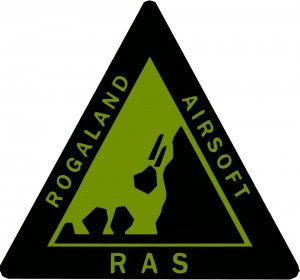 Rogaland Airsoft (RAS) is Rogalands largest Airsoft Club, and have its home at Tjåland. The Club was established in 2003 and have members from most parts of Rogaland. The same year as RAS' founding, RAS was granted membership into the Norwegian Airsoft Association (NASF)
The Club arranges games and social gatherings of different kinds and works hard to keep a positive contact with the local community.
The club consists of over 50 members. Some members only play 1-2 times a year, while others play tree to four times a month. There is a huge diversity in the club is and there is room for everyone that shares the belief that airsoft is a funny and interesting sport/hobby. The age varies from 18 to 40 years.
Apart from safety, welfare and enviorment is top priority.
Do not hesitate to contact us if you would like to join us for a game. We have weapons, gear and safety glasses for beginners if you don't have your own. We will also explain the rules and guidelines before gamestart. For more information, see our regulations
Rogaland Airsoft uses the following camouflage types for team uniforms: Marpat and Norwegian Woodland (Nkamo). In addition, most of our members uses Bowman Radios during games.